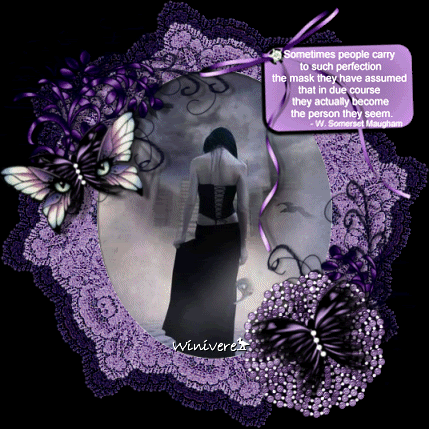 This tag takes me back to an old entry that won some recognition by AOL... I am disappointed that this year my journal was not nominated for anything at all... Creating tags has helped me to deal with the stress of being without a job for over a year, but I really should focus more on my writing, because I would really like to write and illustrate a book someday.... This is the 2007 entry...
http://journals.aol.com/winivere2002/TheGlassBox/entries/2007/04/28/behind-the-smile/1466
She was a poet on a street corner, trying to recite to a crowd pulling at her clothes. ~Arthur Miller/ playwright & ex-husband of Marilyn Monroe
Sweet Norma Jeane, always smiling, always hiding her sadness behind the mask of Marilyn Monroe...
It seems impossible that such a beautiful woman could be so unhappy in her private life. It doesn't seem possible that the image the world had of her never allowed the public to see the intelligent woman that she was... the woman who loved to read and write poems.
Marilyn's career took off so quickly that she never took the time to work on her problems until the latter years of her life. Perhaps if she had started earlier, she would have had more of a chance, and she would have been stronger for it. Many people think she committed suicide, but I think she was murdered, because she knew too much.
When I was a child, I wanted to be an artist, but the world took me in the opposite direction... I remember working in an office during the day, but at night, I was a volunteer for an organization called "Crisis Intervention."
Counseling came very natural to me, and I was very good at it. Many people think that counseling is about giving advice, but if you are giving someone advice, you are not counseling. You are giving advice, and you cannot do that in counseling. It became very clear to me that I had found my life's calling, but it was also the beginning of my journey of self-discovery, a kind of self-therapy and knowledge that helped me to work through so much anger and pain from my childhood of abuse, sexual abuse, and abandonment.
I have been very fortunate to have lived my life alone, because life has taught me many hard and difficult lessons that I probably never would have learned otherwise.
Like Marilyn, I pour myself into my work to compensate for the love that I have never had from my mother or from a man. I have had many jobs since those days at "Crisis Intervention." I thank my grandfather for teaching me the power of work, for it is my work that sustains me, no matter how difficult or stressful. I thank God for my work and for the many people who have come into my life with a cry for help for their problems. Helping others has always helped me to take my worries off of myself.
But living in the Valley has been like rolling off a cliff. Yes, I feel that I am making a difference where God has planted me, but my heart cries to return to Corpus Christi where I can be closer to my children and far away from the criticism of a mother who will never love me or accept me... and my body cries to be healthy and fit.
Being beautiful can be just as lonely and just as painful as being ugly and fat. ~ Winivere
So sorry if this entry is sad. I hope it's sadness doesn't take away from the beauty of the tag... Remember that the entry was written in April of last year... My relationship with Mother is better now & she has finally said that she loves me!