She came to us as if in a fairy tale~ Diana, Princess of Wales~ the wedding seen around the world. When I first saw her, she was marrying Prince Charles. I couldn't help but ask myself, "She's marrying him?" He just didn't seem like a good match for her. It's funny how first impressions are usually correct.
Those were the days when a shy and awkward Diana somehow transformed herself into a swan. The princess who didn't know how to dress suddenly developed her own sense of style. She became for England what Jacqueline Kennedy became for our nation. Reporters and cameras all wanted to see what she was wearing and how she was wearing it. But like Jackie Kennedy, being beautiful and having style did not prevent their husbands from straying into the arms of someone else.
Life with Charles was very difficult for the lonely princess who was caught in a marriage of three. She shook up parliament and shocked the world when she decided to put an end to her marriage to Charles, because theirs was the first divorce in the history of royalty. If Diana had spent her entire life as the princess that was married to Charles, she never would have become the princess the whole world holds dear to their heart.
It was a newspaper reporter who convinced Diana that she should use her status for good. The princess decided to go out to the people and the rest is history. She found a new way to live and changed the way of royalty and parliament forever.
Among her greatest works are an anti-landmine campaign and her quest to bring peace, love, and compassion to all, including people who have leprosy or AIDS.
(This is the famous picture of Princess Diana, shaking the hand of an HIV patient.)
"HIV does not make people dangerous to know, so you can shake their hands and give them a hug: Heaven knows they need it." ~Diana, Princess of Wales
"Being constantly in the public eye gives me a special responsibility, particularly that of using the impact of photographs to transmit a message, to sensitize the word to an important cause, to defend certain values." ~Diana, Princess of Wales
Ten months before her death, Diana wrote this letter... but parliament chose to ignore it~ or cover it up...
"I am sitting here at my desk today, longing for someone to hug me and encourage me to keep strong and hold my head up high.~This particular phase in my ife is the most dangerous~ my husband is planning "an accident" in my car, brake failure and serious head injury in order to make the path clear for him to marry Camille."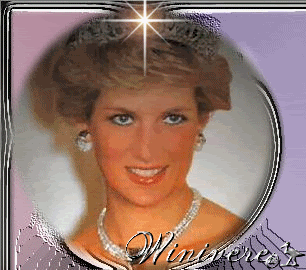 Diana~ the Princess who began her marriage with a sapphire instead of a diamond~ the Princess who proved that it is ok to be a Princess without a Prince. Diana~ the People's Princess... She lived her life like a candle blowing in the wind.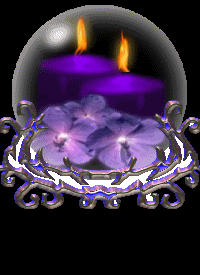 .