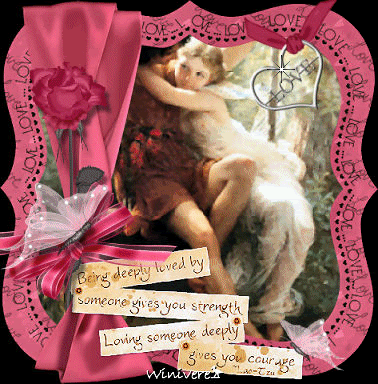 I love quotes by Lao Tze!!!
Did you know that he wrote the following quote?!
Give a man a fish,
you'll feed him for a day.
Teach a man to fish,
you'll feed him for a lifetime.
I think the reason why
I am still without a job
is because of Mother.
Mother and I have never been close.
She has always thought that
because I live in an apartment
I live a life of luxury
and have everything I need.
I think she is finally beginning to see
that my living as a tenant
keeps me at the mercy of the landlord.
My being without a job for so long
has opened her eyes about me
and it has brought us
closer...
She has even started
to tell me:
I love you!
Wow!
and it only took 54 years!
xx