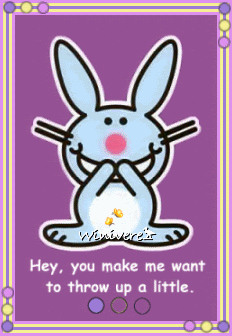 I don't usually run errands on Monday
but I had to pay the light bill
before they turn my lights off
and I had to get some toilet paper and light bulbs...
When I was standing in line to pay my bill,
a woman dropped a penny on the floor.
Those of you who know me
know that a penny is very precious to me...
Normally, I would have told her
that she dropped a penny on the floor
and she would have picked it up herself
or let it go...
but this time,
I sacrificed bending down
to pick it up for her,
which you may know is a hard thing
for me to do
because of my back problems...
... but ah! @ my little random act of kindness!!!
When I was at Wal-Mart,
it was as if I was in a totally unknown store.
because they didn't just move one department around...
They moved the entire floor around!
Grr @ trying to find things...
especially because they weren't finished
and the signs were in the wrong places!!!
A man came up to me
to ask me where he could find a pen
that has all of the colors in one.
I don't work at Wal-Mart,
but I saw the cards
so we went to look for the pen.
I found him the very last pen they had!!!
LOL @ he said he never would have found it
and that the people from Wal-Mart
were not very helpful!
He said that women are like pens~
Some only write in one color,
but I am the kind of woman who
has all the colors!
LOL @ that was cute.
Then, a woman approached me
to ask me where the toilets were
so I gave her directions to get there.
OMG @ do all people think
I work at Wal-Mart? LOL
So the man was surprised
that the woman had asked me
where the toilets were,
even though I don't work there.
He said I have the kind of personality
that just naturally attracts people...
men and women...
and makes them feel comfortable.
What a nice compliment!
So I made three
random acts of kindness
in one day! Yay!
I want to always be a blessing
wherever I go....
xx
P. S...
LOL @ people leaving comments
that I shoul go work for Wal-Mart.
You faile to rea
about my back problems supra...
not to mention my legs & my hip...
I have fallen four times since I have been in the Valley.
There is no way I can
physically work at Wal-Mart
but
thank you for your enthusiasm!